Disclaimer: Due to the current uncertainty regarding coronavirus, many events are being cancelled. Please contact the event organiser directly via the contact details on the listing if you are unsure.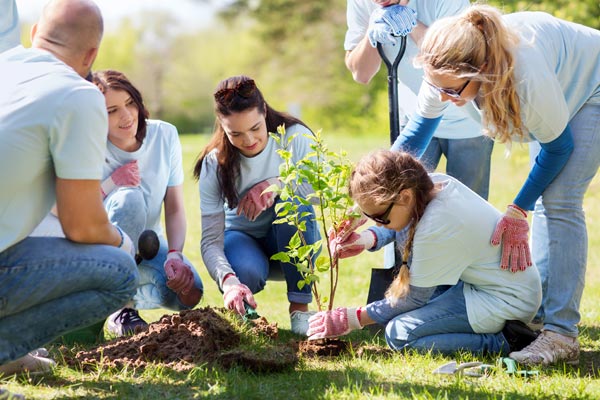 Sunshine Coast Colour Frenzy
Sun 2nd May 2021, 8:30 AM - 12:00 PM

Sportsmans Parade, Bokarina QLD 4575
Colour Frenzy is Coming!
A Exciting and Colourful day for Everyone! Sunday 2nd of May 2021 (New Date), we will be holding the Fun Run / Walk.
What better way to have fun with the Family then adding lots of Colour and Laughter!!
Our Goal is to raise money for Animal Rescues, they do an incredible job at finding forever homes for lots of dogs, cats and all types of animals. It is something very close to the Colour Frenzy Team's Heart.
We aim to raise $5000 for local rescues and combined $100,000 Australia wide! Help us by coming along and getting Colourful!
Our next series we are excited to be bringing a unique experience that only Colour Frenzy can bring with the best of all our events....
💙 Our Colour Stations with extra Colour!
💚 The highly loved Bubbles Station!
💛 Brand New all ages Obstacle Station!
💜 New supporting Animal Rescue Tshirts!
❤️ Beautiful New Colour Frenzy Medals!
💙 Doggos Allowed to join in as well!
We will have New Pre and Post Event Entertainment with Giveaways, Music, Face Painting, Small select Market place, Food & Drinks available, Doggos Allowed, Everyone gets a Finisher Medal and so much more!
You can Walk, Jog, Run or even crawl. It's completely self-paced and untimed. With our 1.25km track you can also choose to do 1 lap or all 4 laps! Its your choice!
Tickets are on sale now!
Tickets from www.colourfrenzy.com.au
Race pack (Wrist Bands, Glasses, Reusable Water Bottle & Personal powder bag) Plus any optional Merchandise will be available for collection from 8:00am to 2:00pm on Saturday 1st of May 2021 (Location to be confirmed) or short collection Sunday morning before the event.
Included in your race pack is our New Finisher Medal! You will receive this at the run on Sunday no matter the distance you walk / run.
Our fun walk / run the participants will start together at the 8:30am starting time and the fun run will be complete once you have finished your personal distance of up to 5km or 10am. You can come enjoy the markets before or after the fun run!
TICKETING & ENTRY CONDITIONS:
- All participants must have a valid ticket to access the event.
- This is an all ages event.
- The event organisers do not recommend that young children be left unattended this event.
- Carers accompanying a disabled or restricted mobility person will be admitted free in the company of the ticket holding person they are caring for. This is valid for one carer per person. Carers will receive a free racepack when showing companion card at race pack collection.
- Every person entering the event will receive a race pack including a medal on the day of the event, if your wrist band is not shown for any reason you will be asked to show your band or be removed from the event.
- Colour Frenzy events are designed Covid Safe, In the situation of a localised Covid outbreak in leadup to your event we will be required to postpone and all tickets will be rolled over to a new date or full refund on request.
FAQ's:
What do we have to do when we arrive?
- Before arriving have your wristband on, then when you arrive you can grab a coffee, a morning sausage sizzle and enjoy the small markets before our warm up.
What if we can not collected Race Pack on Saturday?
- You can get a friend to collect for you all they need is your ticket with barcode to scan.
- We have a very limited amount of racepack collections available Sunday before the event. This is normally for people travelling to the event. The line up on Sunday is quite large so to make sure you can start on time and get as colourful as you can please collect on Saturday.
What is included in the Race Packs?
- Your race pack will include your wrist bands, glasses, reusable water bottle and 1 pouch of coloured powder. if you have ordered extras online (Eg – Tutu, Cap, Shirt or Colour Pouches) your race pack will include your extras.
- You can also purchase these extras at Racepack Collection on the Saturday or at the event on the Sunday.
Are shirts included in the Race Packs?
- To help keep costs of tickets down for families at fun price we have made our shirts optional, that way you can wear a previous white shirt, or you can join in the fun and get your own colour frenzy shirt.
What are the Shirt Sizes and Tutu Sizes?
- Please see our link for details on Shirt Sizes > http://www.colourfrenzy.com.au/shirt-sizing/
What items can't be brought into this event.
- Alcohol, this is an alcohol-free event.
- This is a smoke free event.
- Glass - this includes glasses, bottles, jars, or any other containers or items made of glass.
- Bikes, Scooters or any wheeled type vehicle / accessory that is not controlled by a adult.
What can be brought to this event?
- non-alcoholic drinks - this includes juice, soft drinks, sports drinks. Also, a large variety of non-alcoholic beverages are available for purchase.
- Snacks and Food.
- Dogs are allowed to attend on SHORT leash and at owners risk. Must be good with small children, good in crowds and good with other dogs or will be asked to leave.
- Animals which fall under 'The Dangerous Dog Act in Australia' are barred from entry
Following dogs are not allowed as per Dangerous Dog Acts in Australia - Dogo Argentino, Fila Brasileiro, Japanese Tosa, American Pit Bull Terrier, Pit Bull Terrier, Perro de Pesa Canario, Dingo
- Prams, Push along trike and wagons that are always in control by an adult are allowed.
Is there EFTPOS at the event?
- Yes. If you wish to purchase tickets or Merch extras on the day head to our registration tent (unless tickets are sold out prior)
Is First Aid available?
- There will be trained First Aid personnel on site, see the main tent.
Want to come along and Volunteer?
- If you want to have fun covering people in colour and wish to volunteer to help on the day, please head over to our website and click on the "Become a Volunteer" page and follow the prompts.
- For insurance reasons Volunteers must be over 13yrs old.
- All returning volunteers welcome! Free Merch, cold drinks and sausage on the day too!
What if it rains?
- In the event of scattered showers or rain on the day we will still go ahead with the event. It is even more fun in the rain! You can get wet and covered in colours and well how many times do you get a reason to run in the rain and get wet?
- In the event of life-threatening Thunder/ Lighting / Storm putting people at risk of lighting at the time of the event the event will be rescheduled for a further date to be announced at the time of event. In case of rescheduling and ticket holder cannot attend new day and time the ticket holders may transfer their ticket to another person or transfer to a future event date, no refunds are given.
- If needed the decision to postpone the event will be made on event day. In the event of inclement weather patrons should check the Facebook event BEFORE departing for the event for messages regarding traffic, parking or wet weather arrangements.
Where is Lost Property?
- Lost property will be kept at the main tent throughout the event and will be held by the Colour Frenzy team for three days post event.
Can lost tickets be replaced?
- Yes, you can reissue your tickets from email or contact Ticketebo on 1800 381 939 or email at service@ticketebo.com.au
for further information.
- You can also show Photo Id at Race Pack collection in the name of the ticket purchaser to collect Race Packs
Can Tickets be shown on Smartphones?
-Yes, part of our 2020 goal is to be more environmentally friendly event, we aim to be paperless for 2020!
You do not need to print your ticket you can show your barcode on your smart phone when collecting race pack.
Is this a not-for-profit event?
- No even though we are a for-profit company we always bring along local foundations to help out and make donations to from the profits. Giving back to the community is a big part of this for us. Our Goal for 2020 is to raise $5000 with each animal rescue and $100,000 across Australia.
Can I get a refund or Exchange?
- No, there will be no full or partial refunds on purchased tickets. If you are unable to attend the event or if the event is rescheduled tickets are transferable only. Ask friends or family if they wish to take your spot.
- Refunds are available in the situation of Covid related postponement or sickness (from covid or general sickness)
- No name change is needed to transfer tickets to another person. The holder of the barcoded Ticket will receive the race pack.
By purchasing, receiving or using a Race Pack and participating in the Colour Frenzy Event you agree to the terms and conditions of the event, including if ticket is not in your name.